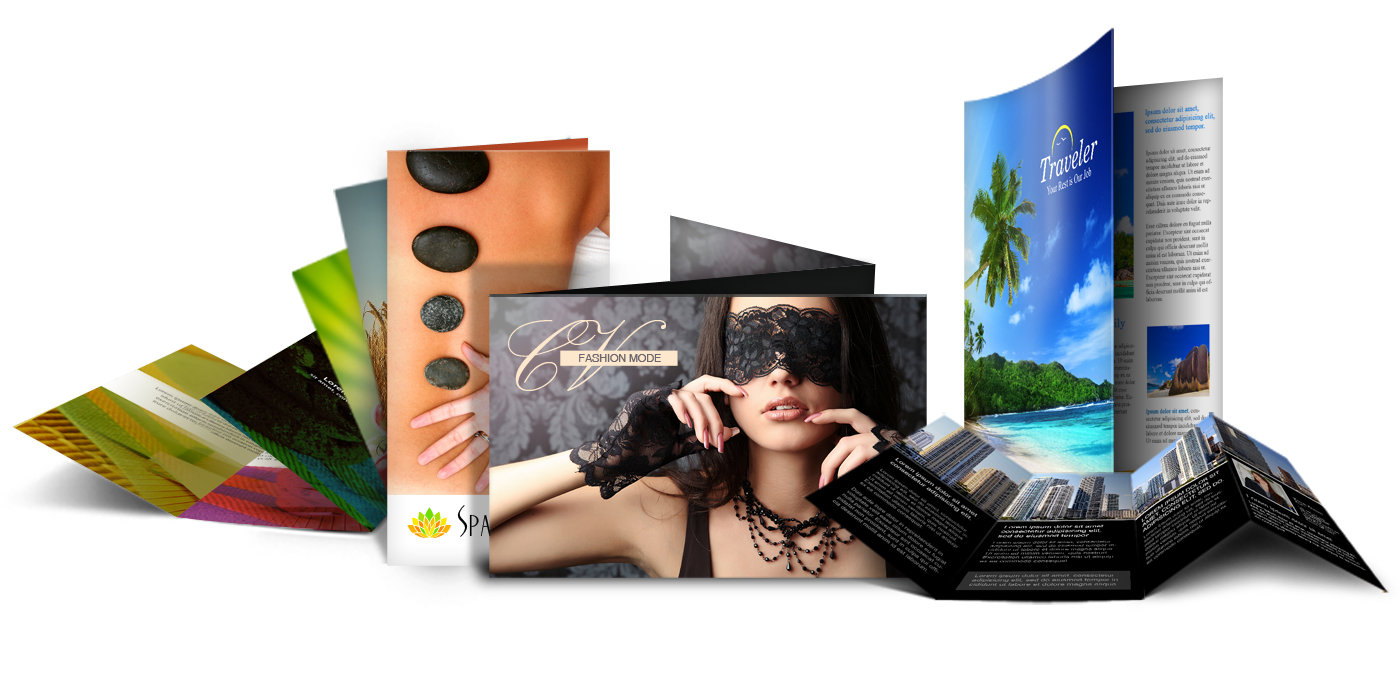 Brochure Printing in Ahmedabad has turned out to be progressively famous in the market today. This is because they are a successful type of advertising or marketing.
A brochure has proved to be one of the most the best powerful communication tool, either to sell your products or service.
Brochures are additionally cheap and can be utilized proficiently in an extensive variety of businesses. Though, it is basic to get amazing brochures to accomplish your goals and get the best returns out of your speculation.
Brochure printers in Ahmedabad are what you are searching for? Brochure printing is an excellent tool that can be exceptional to promote your services or products. The impression of these brochures are stunning, will attract the reader to explore the interests of your company.
The brochure is typically a mix of headlines, sub-headlines, content, and images.
Brochure printing is not a simple task. You need to precisely choose the colors and images for your brochure printing.
Colors and the images are the vital components that will get the observation of clients in the first look.
It is important to utilize the right brochure size.
Brochures can help not just form customer interest, they can likewise help launch your business to the next level.
Printing should be the last advance step of a watchful process that guarantees that the right customers are inspired to purchase your product.
The contrast between a brochure and a catalog is its motive. A brochure discusses the product or service in a more instructive and informative way and a catalog centers around the products.
Satyamscan has a wide range of brochure designs on a wide assortment of quality of papers that can be utilized for printing your brochure design. We are known as best brochure printers in Ahmedabad.

Corporate Brochure Printing
Product Brochures Printing
Sales Brochure
Institutional Brochure
Service Brochure and so on.
Corporate Brochure Printing
Corporate brochures are promotional tools that can enable your company or organization to have the business you are looking for. Many companies search for professional services from brochure printing in Ahmedabad to help them completely get a handle on the standard customs in making a corporate style brochure. With years of experience, satyamscan.com professional printers and graphic designers can offer excellent corporate brochure printing in Ahmedabad.
Product Brochure Printing
Satyamscan can give amazing quality product brochure printing in Ahmedabad, copying, and custom printing for every one of the businesses around. With these expert services, we provide top quality materials and additionally benefits in flyer printing that eventually promotes your businesses in Ahmedabad, Gujarat.
WHY CHOOSE US FOR BROCHURE PRINTING
Broucher printing is extremely costly still we offer best reasonable pricing as a contrast with other printing companies.
We give the best quality of brochure printing as indicated by your selected details.
Our equipment gives you best four-color (CMYK) counterbalance brochure printing available on the market today.
We offer varieties of post-printing alternatives like UV, cover(lamination), coating and so on.
We offer a separate scope of paper quality for cover pages and internal pages for brochure printing.
We have best qualified and experienced staff to deal with specialized issues in regards to brochure printing.
We are dedicated to time-bound delivery anyplace in Ahmedabad, Gujarat.